THE 3-STEP 'TRIDENT STRATEGY' TO PROPERTY FREEDOM
How To Amass $1 Million in
15-Years Using The Simple "Trident Strategy" For Property Investment
Enter Your Details To Get Instant Access To The Free Training...
We will not share your email address with others. View our privacy policy.
Almost there: Please complete the form below and click the button below to gain access
Enter your details for instant access to your FREE training.
We value your privacy and we will always keep your details safe.
Feedback From People Watching The Video Series…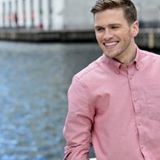 Jerry Monte
Refreshing to hear a genuine voice Jane in this crazy real estate world! I have 1 investment property and home with some equity i would love to be worth several millions earning passive income to supplement my wage.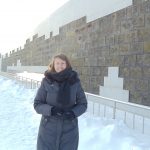 Karen Cukela
Great information - if you are thinking about whether this is worth your time then do yourself a favour and and spend the time watching the video. If you don't get anything out of it I suggest you watch again and this time concentrate!! Thanks for your efforts and information sharing Jane. Really really good info, Karen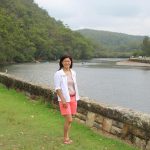 Mandie Lam
Always enjoy watching your video very educational and helpful information. I like your Trid3dnt Strategy is a very simple straightforward process once you have all the right tools to take action. I'm in the process of researching for two investment properties. One using my equity and two when I'm getting my SMSF set up. I'm so excited to get started, can't wait for your next two video. Thank you for sharing your property journey with us!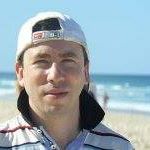 Vladimir Roytblat
Hi Jane. Good advice. Thank you. I have overlooked some of the basics you have mentioned in the video and ended up holding a property which didn't grow in value in the last 6 years, it had limited my borrowing capacity and cost of "lost opportunity" was very high. Look forward to the rest of the videos and learn from your expertise.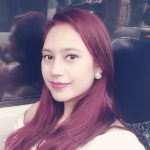 Yuna Rijal
Hi Jane, Thank you million times for the videos. So much I could say and write but lets keep it simple. One big takeaway from your video for me was that you took 2 years to save the money and to invest in finding your strategy and learning. I have wisely started educating myself for more than 6 months only and I was becoming very restless with my savings and my achievements. Thank you for the realisation that it just doesn't change quickly :).

DOES THIS SOUND LIKE YOU?
You love interior decorating or renovating and want to make it pay so you can do it full time and build wealth doing what you love!
You are completely new to property investing and are looking for ways to make mor/e income, build a substantial nest egg or have more freedom so you can travel, work part time, spend more time with your family or pursue the work you really want to do.
You already own one or more investment properties and want to accelerate the growth of your portfolio?
If you fall into either of these categories, this training is perfect for you.
Almost there: Please complete the form below and click the button below to gain access
Enter your details for instant access to your FREE training.
We value your privacy and we will always keep your details safe.
YOU WILL LEARN THE PROVEN PROPERTY STRATEGIES TO BUILD WEALTH THE LOW RISK, RELIABLE WAY...
[Video 1] The Hidden Opportunities Lying In The Australian Property Market (Your Ticket To Financial Freedom)
How Jane used property to go from $0 to $8,000,000+ In 15-Years, all while running a family & working full time. (And how you can emulate her success.)
Why 98% of property investors never get past their first property... and how to get in the 2% that build successful portfolios.
Did you know that out of all homes in Australia, 90.3% are worth more than what they were purchased for… and 40% have doubled in value? You'll learn why this is a huge opportunity, and how to ethically exploit it.
The 6 common traits that all successful property strategies share and how to adopt them to fast-track your success. (There'll be no more 'property overwhelm' once you learn these simple truths.)
How the skills Jane learnt as an explosive engineer will help you invest in property virtually risk free - so you can grow your wealth without losing sleep or stressing about your life savings.
Why property is the safest and most reliable vehicle to build your wealth. (Hint - It's got do with one of our basic human needs and the '70/30 spilt'.)
[Video 2] How To Use "Trid3nt Strategy" For Reliable and Repeatable Investment Returns
The specifics of the 'Trid3nt Strategy' and how you can apply it to your own property investment straight away to get better, faster and safer returns.
What's better capital growth or positive cash flow?... or is there a way to have both? You'll find out in this video (and you'll probably be pleasantly surprised).
How you can earn your first profit from property investment and then replicate your results them again and again (like clockwork)
How to set meaningful investment goals so you can be sure you're building a life you're going to love and not just financial wealth.
How anyone, with virtually any income can quite easily put $1 million in the bank over the next 15 years with just two properties and one renovation. (Having that amount of money will give you about $50k per year in passive income just from interest!)
[Video 3] Creating Your Property Plan (What To Buy & Where...)
How the "ripple effect" lets you find lucrative investment properties using nothing but a few magazines, Google alerts, and an interactive Sensis map. (You'll learn how to uncover high-return properties that pass most investors by.)
How to analyse the demographics of a suburb to reveal the exact type of property that will give you the biggest return. (You'll know exactly what you're looking down to the number of bedrooms, so you can search the market with laser precision.)
The simple maths to reaching goals with property investment (once you know this basic formula, becoming financially free is just a matter of following the plan)
The common myths of property investment that bring many well-meaning investors unstuck (Yes - you can safely invest in property right now even if you haven't paid off your home!)
[Video 4] Time To Enter The Market
(Where The Rubber Meets The Road)
How to enter the market without mistakes so you achieve positive returns faster and with more predictability.
How to grow your portfolio without having to spend a fortune on expensive seminars, mentors or even leaving your couch.
How to become a property guru by learning from others who've experienced real success... and avoid spending years of learning the hard, frustrating and expensive way.
"ONCE YOUR MONEY WORKS FOR YOU A WHOLE NEW WORLD OF OPPORTUNITIES OPENS UP FOR YOU"
Over the past 15 years Jane has grown her personal property portfolio from $0 to over $8,000,000. And now, it grows by tens of thousands of dollars every single month (without her lifting a finger).
"Once your money works for you a whole new world of opportunities opens up for you" - Says Jane.
But, it hasn't always been this easy...
When she started out, Jane was working in the mines in WA as an explosive engineer. (That's still the only 'real' she's ever had.) Shes never had a huge income and started investing in property with just $45,000 that she managed to scrape together over a very frugal two year period.
Within 9-months she'd turned that $45,000 into $175,000… and continued to grow from
there.
Through this journey, Jane has learnt a lot. She's read over 200 property books written by the masters. She's spent tens of thousands of dollars onher education, and had the privilege of working one-on-one with the brightest minds in the Australian property market.
With her impressive track record, she is considered one of the "masters" herself. She's been named one of the Top 10 Property Experts by Money Magazine and one of the Top 4 Financial Influencers by Qantas. She's been awarded the Australia's Mortgage Broker of the Year twice - in 2010 and 2014. And she is a sought after mentor, speaker and author in the property investment space.
This free video course is what Jane wishes she had access to 15 years ago.
It will cut years from your journey and set you off in the right direction to your grow wealth with real estate the the low-risk, reliable and safe way.
Almost there: Please complete the form below and click the button below to gain access
Enter your details for instant access to your FREE training.
We value your privacy and we will always keep your details safe.
"There are those among us who have unusual abilities. Jane is one such person. Her ability to inspire and educate us all to take the next step in developing a portfolio to provide for the future in easily understood language is unique. This book is based on her personal investment knowledge and extensive research. There is something each and every one of us can take from it."

John Edwards,

Founder and Chief Executive, Residex Pty Ltd
"Jane is the go-to person for no-nonsense information about property investing, finance and renovation.. Our listeners love her segments because she is different from other experts. She's a straight talker and you just know she genuinely wants to help."

Kevin Turner,

CEO, Real Estate UNCUT & Real Estate Talk
"I have been in the property industry for over 13 years, and throughout this time I have been a property buyer's agent and property educator. I have had the opportunity to see many property educators and presenters. Having co-presented with Jane Slack-Smith, I was very impressed with her authenticity and the ease in which she communicates complicated issues, making it easy for everyone to follow her low-risk investment strategies. Sometimes those selling the mining tools make more money than those doing the mining. Having reviewed the courses, I am delighted to say that I'm really impressed with the quality of content and all the extras she has thrown in, and importantly, at such an affordable price which means everyone can have an opportunity to access it! This really is an incredible course (and I have seen many) and I encourage you to consider an investment in this program."

Bryce Holdaway,

Co-Host, "Relocation Relocation Australia" on the Lifestyle Channel
Almost there: Please complete the form below and click the button below to gain access
Enter your details for instant access to your FREE training.
We value your privacy and we will always keep your details safe.