Today's very special guest is a radio announcer, real estate agent and the host of Real Estate UNCUT and Real Estate Talk podcasts, Kevin Turner!
Kevin's going to take us on a fascinating tour into the inside workings of a real estate agency… The techniques, the training, the tricks and the important questions you need to ask in order to find the best agent to sell your property.
SHOW NOTES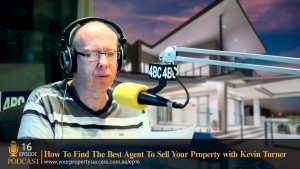 Please click here to get access to the Show Notes, Links, Transcript and much more.
One last thing, it would mean so much if you could take a moment to rate and review the podcast on iTunes 🙂
Head over to our podcast on iTunes  https://itunes.apple.com/au/podcast/your-property-success-podcast/id1130965213
On your iPhone or iTunes on your computer you can see Review under the picture on the left hand side – if you have an account you can Rate and Review us! 
Just in case you have trouble here is a doc that shows you how https://s3.amazonaws.com/YPS/01+Podcast/HowtoLeaveUsaRatingReviewoniTunes.pdf 
---