05 Sep

4 Biggest Mistakes You Can Make When Buying a Property to Renovate

About the author
Jane Slack-Smith has been named one of the Top 10 Property Experts in Australia by Money Magazine, one of the Top 4 Financial Influencers by Qantas and been awarded the Australia's Mortgage Broker of the Year twice.
Many investors buy properties with the aim of renovating them so they can sell at a profit. Unfortunately, there are several pitfalls you need to understand if you intend to use this strategy.
When done well, house flipping can help you to turn a tidy profit on an investment.
There's a simple idea behind the process. You buy a property at a low price. Typically, this is a property that has potential that it hasn't reached under its previous owners.
Then, you renovate the property to make it more attractive to future buyers.
With that work done, you sell the property for a profit and move onto the next one.
It's simple in theory, but much more difficult in execution.
Many investors approach property renovating in the wrong way. Some assume that every unrenovated property has the potential to generate a profit after renovation work. Others discount the potential of a rundown property because they don't understand how to do the numbers.
Whatever the case may be, they make mistakes and end up losing out on money and opportunities.
Not even experienced investors can claim immunity from these mistakes. Such was the case with Jay Timmons and Rick Olsen.
Jay and Rick's Story
Jay Timmons and Rick Olsen weren't newcomers to the property investment game.
The couple had already experienced numerous successes with property renovation. They even had a favoured builder in mind for their next project. This builder had already done a great job when remodelling the first floor of their family home. So, they went with him again for further remodelling work later on.
That turned out to be a big mistake.
The couple wanted the builder to remodel the second floor of their property. They also hoped to build a bonus room and a garage onto their property.
The builder told them the work would take a year and they trusted his judgement.
But they failed to collect receipts during the entire process.
What should have taken one year ended up taking three. The project also ballooned far beyond their initial budget. By the time it ended, they had to pay 70% more than the price quoted.
The couple had even anticipated some hurdles along the way. They had experience with renovating and knew that unexpected issues can arise.
But they didn't expect the builder to add $100,000 in overage charges. And they certainly didn't expect him to abandon the project after they'd compiled a list of 300 poorly-done and incomplete jobs.
In the end, the couple had to contract a renovations recovery firm to help them complete the work. This presents issues of its own as it's difficult for a company to complete renovations based on somebody else's specifications.
Further costs can arise if the new company discovers building issues that require the scrapping of the previous work.
Jay and Rick's trusting nature led to them making crucial mistakes with their renovation work.
It's mistakes like these that you need to avoid. Let's look at some of the most common renovation blunders and what you can do to avoid them.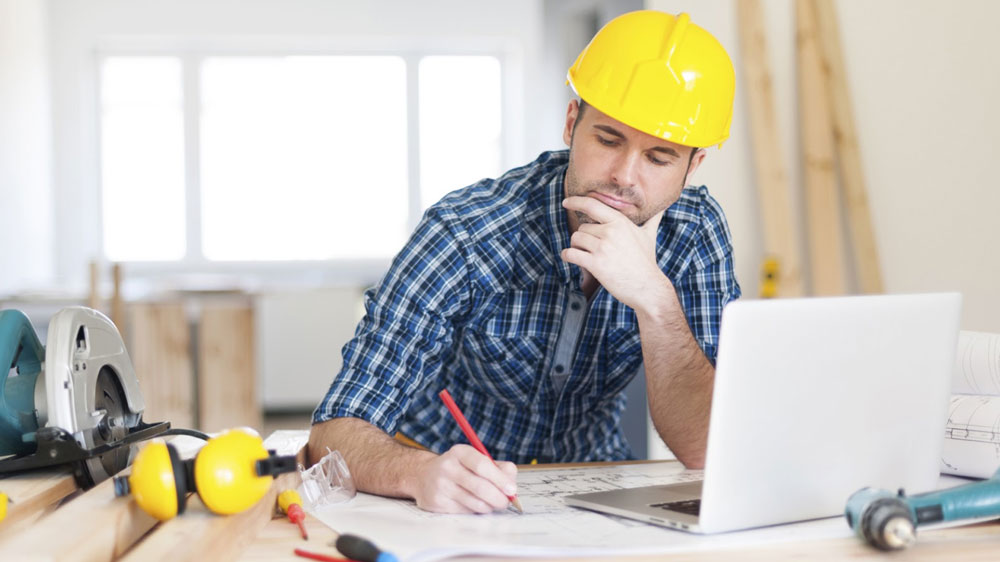 Mistake #1 – Placing Too Much Trust in a Contractor
Jay and Rick's woes started because they made assumptions about their contractor. He'd done good work in the past, so that should mean he'd do great work again.
Unfortunately, you can't assume a contractor will meet a certain quality standard. There are many issues at play. You may find that the work they did previously was much more suited to their skillset. This leads to problems when they take on work that they're not as good at. It's also possible that the contractor has taken on more work than they can handle. This leads to them rushing work to get to other jobs.
All of these problems can lead to unfinished renovations.
It's best to start from the beginning every time. Make a list of the work that you need and the professionals that you have to hire to do it.
Then, contact as many professionals as you can to provide quotes on the work. Look to family and friends for advice. But remember that their standards may differ from yours. Ideally, you'll take a look at some of the work the contractor did elsewhere to get an idea of their quality.
Once you make a decision, focus on the contracts. Ensure the contractor is fully-licensed and insured to do the work. Sign a contract that defines every cost that you'll face and what actions you'll take if unexpected issues arise.
Finally, keep the receipts for every bit of work undertaken. If something goes wrong, these will prove invaluable in building a case against your contractor.
Never just assume that a contractor will deliver perfect work. Doing so means you take your eye off the ball and could lose control of the project.
Mistake #2 – Paying Too Much
Jay and Rick didn't have to consider the issue of overpaying for a property. They had renovation work done on their own home.
But it's something that every investor has to consider when buying a property to flip.
Going over your budget is the biggest mistake a renovator can make. And for investors, this usually starts with the property purchase. You could end up spending too much on the property. This means you either have to skimp on the renovations to stick to your budget or spend more than you intended to.
In both cases, you decrease the profit you make from the eventual sale.
Research is your best friend when it comes to determining the true value of a property. Start by looking at all of the similar properties in the area. Pay particular attention to how much similar properties in better condition tend to sell for. This gives you a better idea of the potential sale value of the property you're looking at after renovating.
Inspect the property and create a list of every issue that you'll need to fix. Price them up so you get an idea of how much you'll spend on the renovation. You can then use this list to negotiate a lower price with the seller.
Finally, don't skip the professional inspections and valuations. You may not want to pay the upfront fees for these services. But doing so means you have a better idea of the true value of the property.
Mistake #3 – Overcapitalising on the Renovation
It's tempting to make your property perfect.
This can lead to you renovating every single little thing. And that may be okay if you're an owner-occupier. This is your home and you want it to meet your standards.
But you're working under different criteria as an investor.
Never forget that you're renovating with the aim of turning a profit. As such, you need a defined budget in place before work gets started.
This is where the list from earlier can prove useful. Note down all of the issues that you could fix. Then, prioritise those issues based on what's most important to potential buyers.
With the list prioritised, figure out what fits into your budget and what doesn't. Some minor renovations will likely get eliminated here.
Your aim is to avoid overcapitalising. Spending too much on the renovation work means you make less profit on the eventual sale. If you take things too far, you could even end up losing money. The combined cost of the house purchase and renovations may exceed that of the property's final value.
Modify the scope of your renovation work if it looks like you'll go over-budget.
Finally, avoid renovations that won't add much value to the property. Adding a swimming pool may seem like a good idea, but it rarely increases your asking price by much.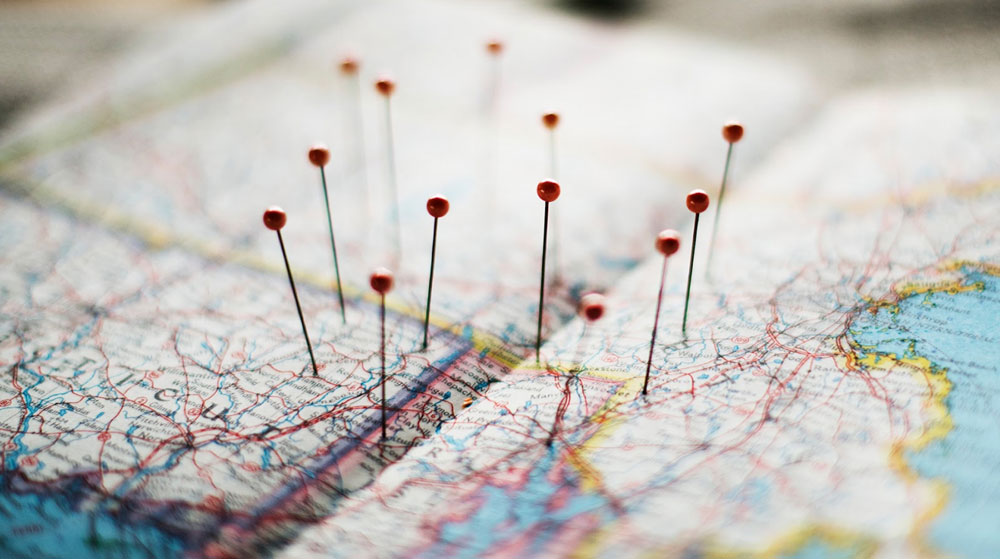 Mistake #4 – Choosing the Wrong Location
Location is a crucial factor when it comes to selling a property.
A poor location means less demand. Of course, your property type may also play a role here. You may have a gorgeous unit up for sale. But if it's not close to a CBD, you won't attract attention from people who work in the city. Notably, these are the people who are most likely to purchase a unit. After all, they're not always suitable for families.
Think about the buying pool and what it favours when choosing a location. Ensure that the property is near to amenities and infrastructure that will prove useful to your intended audience.
Look at crime statistics and the local economy. Consider the impact that these figures will have on your attempts to sell the property.
If you choose the wrong location, the quality of the renovations work may not matter. You could have a stunning property that nobody wants to buy. Eventually, that means you accept a lower offer that leads to a lower return on investment.
Final Thoughts
Jay and Rick made the cardinal mistake of assuming their builder would do good work. This trust extended so far that they didn't even collect receipts. In the end, they paid thousands more than they should have on the renovations.
That's just one mistake investors can make when buying to renovate. Strategic renovation for-profit works as long as you don't overspend on the property purchase or the renovations. As with all property purchases, location also plays a massive part in your eventual return.
Now that you know the mistakes, you need to learn more about the process. How do you find the hidden profit in run-down properties? Register for our upcoming video series to learn even more about strategic renovation for profit.
Click this link if you would you like me to personally help you with your investment strategy… one-on-one… For free.