18 May

The Great Australian Dream – EP 30. The Federal Budget's policy incentives – are they a win?

About the author
Jane Slack-Smith has been named one of the Top 10 Property Experts in Australia by Money Magazine, one of the Top 4 Financial Influencers by Qantas and been awarded the Australia's Mortgage Broker of the Year twice.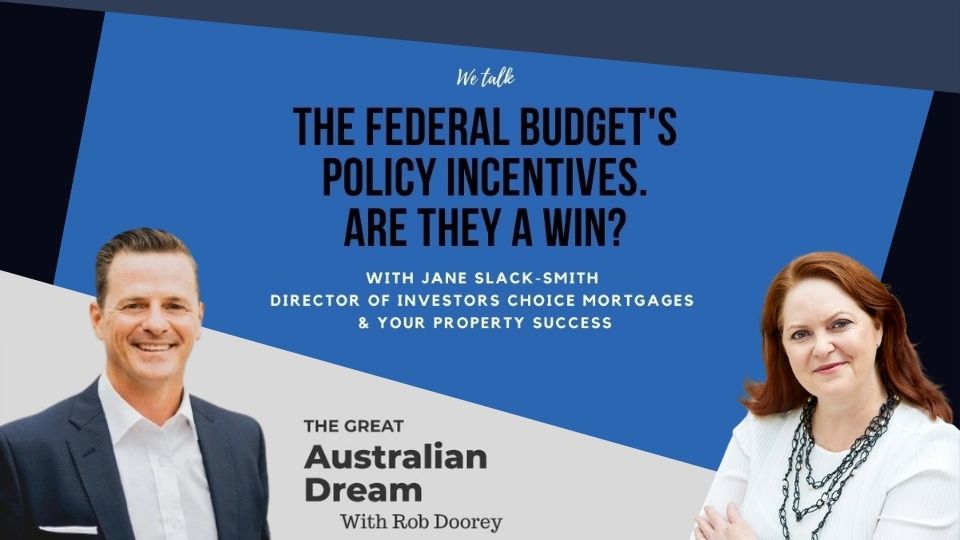 It's now been a few days since the federal budget was handed down and there were a few incentives for first home buyers and over 60's. In the latest episode of the Great Australian Dream podcast we'll dig deeper than just the headlines with Property and Mortgage expert Jane Slack-Smith.
Click here to listen to this episode: