06 Apr

Have we seen the peak of the property cycle?

About the author
Jane Slack-Smith has been named one of the Top 10 Property Experts in Australia by Money Magazine, one of the Top 4 Financial Influencers by Qantas and been awarded the Australia's Mortgage Broker of the Year twice.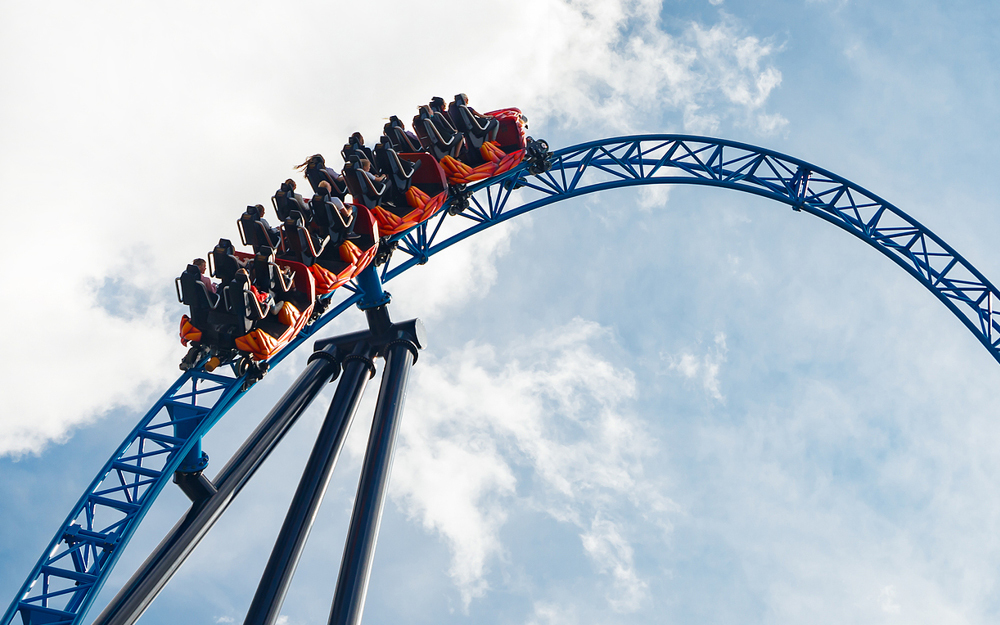 It seems Australia's most popular spectator sport over the past year has not been cricket, or even the various codes of football, but making backyard bets on when property prices will peak.
Following an extraordinary pace of growth in 2021, the cost of real estate down under has been a hot topic of conversation at barbecues, dinner parties and throughout the media. Now we are nearing the end of the first quarter of this calendar year, it's worth taking score of where the market is headed.
What is a property market peak?
Real estate traditionally has cycles where prices go up and then plateau, or possibly go down. These cycles tend to last between seven to 10 years, but are highly susceptible to the economy, politics, and now global health crises.
It goes without saying, no one wants to pay a premium for something if they can avoid it, therefore switched on homebuyers and investors are keen to pick the peak of the property market and buy when prices are falling or even at the cycle trough.
Have we passed the peak?
Last year was a remarkable year on paper for property. By the end of February 2022, a modest (yet still positive) 0.6 per cent gain in dwelling prices marked the 17th consecutive month of growth for Australian residential real estate.i CoreLogic's Home Value Index hasn't recorded such a surge in three decades. By early March, home values were 20.6 per cent higher than they were a year prior with the combined capital cities recording a 19.2 per cent increase and the combined regions up 25.5 per cent.
Despite the huge growth over the past 12 months, some key indicators are showing the steam is finally coming out of the heated market. February's national growth marks the lowest national monthly movement since October 2020, with every capital city and broadly the regions are now slowing in value growth.
Signs a peak is approaching
The most obvious sign a peak is in motion is a consistent downward trend in monthly movements, which is yet to happen. Sydney was the only city reporting negative growth in February, albeit small at – 0.1 per cent, and its first dip in a year and a half.
Price growth, however, is just one of the puzzle pieces. The direction prices are headed is significantly impacted by;
Policy-related factors such as interest rates and credit availability,
Market factors such as the trend in advertised stock levels and affordability, plus
Economic factors like labour market conditions and wages growth.
While the official cash rate remains at a record low of 0.1 per cent – and is not tipped to move upwards until the second half of this year or early next year – lenders have been inching up their fixed rates for months. This tightening of borrowing power will translate to lower buying budgets.
"The slower growth conditions in Australian housing values goes well beyond the rising expectation of interest rate hikes later this year," Tim Lawless, CoreLogic's director of research noted.
"The pace of growth in housing values started to ease in April last year, when fixed-term mortgage rates began to face upwards pressure, fiscal support was expiring and housing affordability was becoming more stretched. With rising global uncertainty and the potential for weaker consumer sentiment amidst tighter monetary policy settings, the downside risk for housing markets has become more pronounced in recent months."
And finally, one of the most recent signs of a cooling market has been the "normalising" of supply and demand. This trend is most advanced in Melbourne, where total listings are now above average, but also in Sydney where listings are approaching average levels. The cities where housing values are continuing to rise rapidly show a lack of properties available for purchase.
If you want to discuss whether it's the right time for you to buy, or refinance in the wake of recent market movements, then reach out for a personalised chat.
i https://www.corelogic.com.au/news/growth-australian-housing-values-continues-lose-steam-sydney-records-first-decline-17-months