24 Sep

Is "Hello" enough?.. Probably not, according to "The Princess Bride"

About the author
Jane Slack-Smith has been named one of the Top 10 Property Experts in Australia by Money Magazine, one of the Top 4 Financial Influencers by Qantas and been awarded the Australia's Mortgage Broker of the Year twice.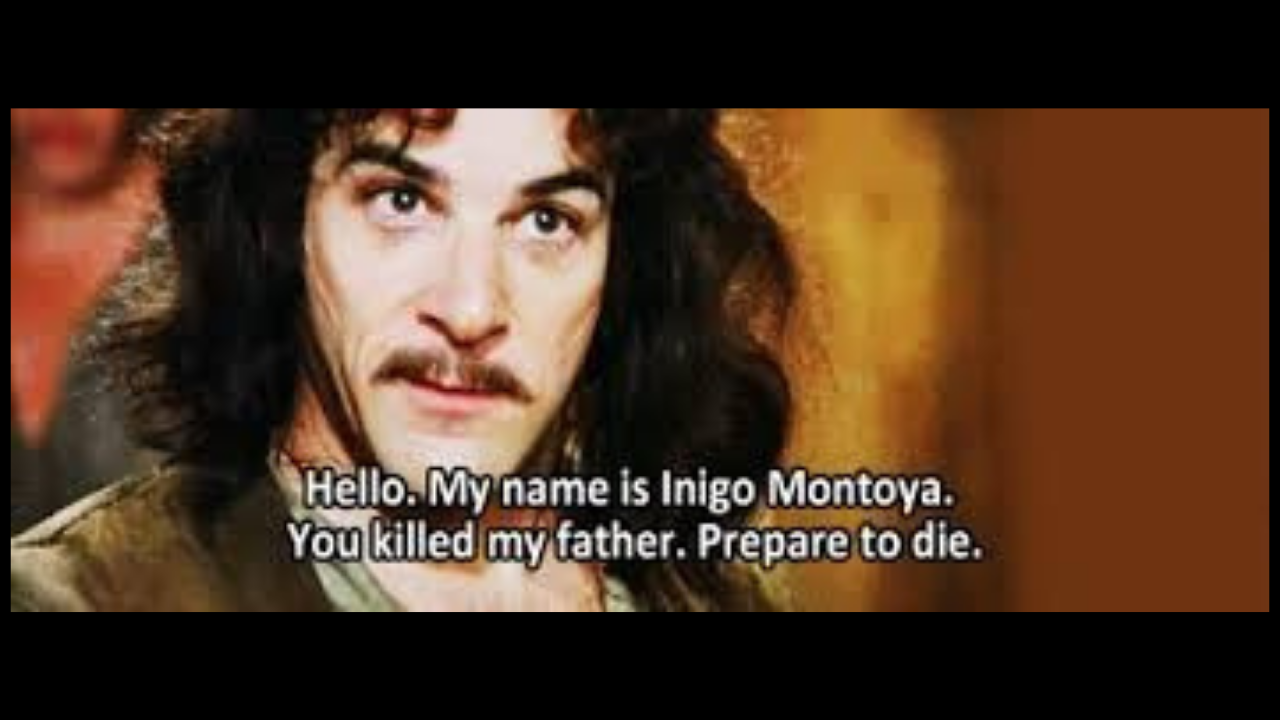 Recently I was reading something about the "perfect" way to introduce yourself…let's face it with virtual meetings these days making a good impression is a little harder.
I found this simple methodology, and it is pretty handy when you have to make a quick first impression (ie. an elevator pitch), and it consists of four main elements:
1. A polite greeting
2. Your name
3. A relevant personal link to the person you're interacting with – kind of a "who you are and/or why they should care"
4. What they should expect from you
How hard could it be?
It reminded me of a classic 80's movie – which is so filled with great quotes I just had to indulge – it is my guilty pleasure.
Inigo Montoya from The Princess Bride demonstrates perfectly the simple introduction technique…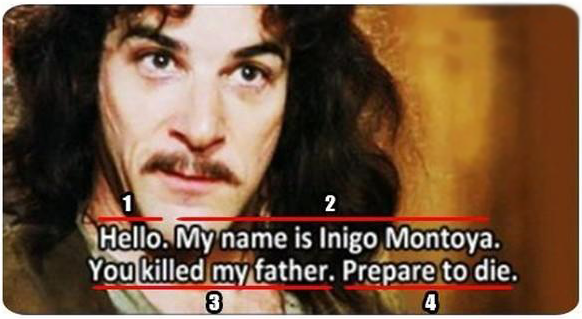 So let's practice..
Hello. My name is Jane Slack-Smith. I see you have joined my community that will help you find the right property, in the right suburb, that will put you on the path to achieve your goals. Prepare to buy.
Ok, joking aside, the reason why I bring this up is simple…
Back in the day, when I started my journey as a mentor and educator, I never imagined the kind of impact it would have…
My first goal was to help a few hundred people discover how easy it is to invest effectively and safely using The Trid3nt Strategy® methodology that I developed to build my own property portfolio…
However, after a couple of months, I discovered there were many more people out there who had big, unrealised hopes and dreams than I thought.
With Your Property Success, I've been able to help thousands of everyday Australians to learn how to invest actively using low-risk property strategies.
Having the chance to help so many people has been one of the greatest gifts of my life.
I've watched as everyday men and women have been able to finally achieve their most important goals—often goals that previously seemed impossible and remained just out of reach.
Goals like purchasing a fantastic investment property, in a great area, that forms the foundation of an accelerated wealth-building property portfolio…
Or goals like making tens of thousands of dollars in lump sum profits from their first strategic renovation and then hundreds of thousands of dollars in capital growth afterwards.
However, on the flip side, there have also been people who haven't applied the strategies and techniques they have learnt.
And there are some other people who are just too overwhelmed or don't even know where to start.
So, I decided to create a personal website where I compiled all the different resources I have created over the years (no sign ups needed) and put all the ways I can help you right now, whether you are an experienced property investor looking to expand your portfolio or a first home buyer trying to get into your first property in one place. It is kind of like an introduction to me and what I do.
Just click here to visit my brand new website www.janeslacksmith.com.au
Remember, the dreams you have inside your heart and mind matter. They deserve to be realised. There's a lot at stake. And, you don't have to work it all out on your own especially with all the noise out there at the moment.
As always, here is to Your Property Success.
Jane