04 May

Is it time to reassess your buying strategy?

About the author
Jane Slack-Smith has been named one of the Top 10 Property Experts in Australia by Money Magazine, one of the Top 4 Financial Influencers by Qantas and been awarded the Australia's Mortgage Broker of the Year twice.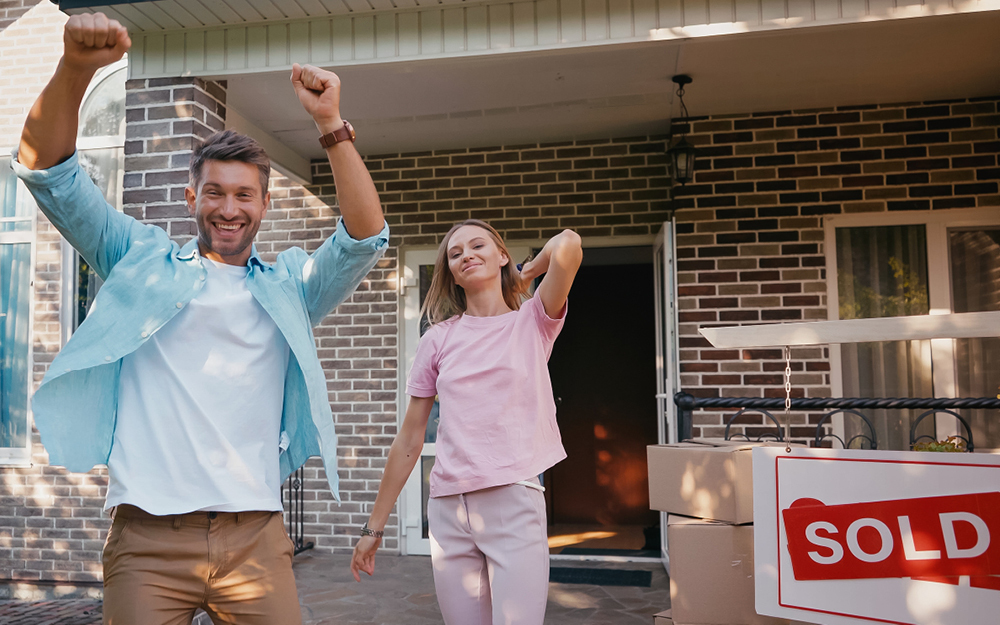 Is the constant property market coverage making you feel anxious about your plans? It's little surprise with headlines such as 'New study finds housing affordability in Sydney, Melbourne, Brisbane & Adelaide now worse than New York'.i But this doesn't have to signal the end of your property dreams.
Whether you're looking to buy, upgrade, invest or simply to restructure your loan, you probably have more options than the 24-hour news cycle leads you to believe. Now is a good time to re-examine your property goals and how you're going to achieve them – even in these volatile times.
First home buyers – time to broaden your horizons?
First of all, stay up to date on all the government schemes, both current and upcoming, that you're eligible for.
Next, if you've been looking at areas you can't afford, now's the time to realistically consider what you can and can't accept. Broaden your options by considering other locations, looking at apartments instead of houses or buying off plan. These are all ways to uncover more affordable options. If you can work from home or in a regional area, it might be worthwhile investigating a move to the outer suburbs or a regional centre.
Changing what you consider 'must-haves' may also need a rethink. Would you accept an older renovation or smaller outdoor area? Can you live with street parking? Could the kids share a bedroom? These changes can reduce costs significantly.
Don't go it alone
If you have family members who can act as a guarantor or contribute to the deposit, then seriously consider it. This can allow you to enter the market sooner rather than later and avoid expensive Lenders Mortgage Insurance.
Buying with others is another option. If you've house shared together, it's going to be easier to ensure your needs and mid-term plans are compatible. Seriously consider drawing up a legal agreement that spells out what happens if one of you wants to sell, rent, renovate or defaults on their payments. It can save relationships and headaches later on and the process will ensure you are both on the same page before heading into the investment.
Rentvesting: the best of two worlds
If you're committed to living in an area you can't afford to buy in, rentvesting is a popular option. This is when you buy an investment property in a cheaper area and continue renting where you prefer to live. Regional areas are booming, so if you do your homework, this may be a profitable option. It's also a good way to buy into a market at a lower price if you're thinking of moving there in the future.
Restructuring to fuel an investment
Restructuring your mortgage is useful if you want to release equity to renovate, buy an investment property or support a child's first purchase. It could also lock in a lower interest rate for a set period of time.
Get your calculations right
With all the talk of mortgage rate rises and volatile property prices, both investors and owner-occupiers will need to crunch their numbers very carefully.
It's especially important for investors to calculate their yield and expenditure ratios. You'll need to be able to cover any regular or extraordinary shortfalls.
Investors also need to be clear if they are buying for a regular income, mid- or long-term value increase or for another purpose like providing accommodation for their children or parents.
Get your spending patterns under control
Whatever your goal, getting your mortgage approved often involves banks assessing your financial responsibility by running a fine-tooth comb over your spending. They check that you can afford repayments, usually with up to 5% interest. This can mean cutting back on unnecessary expenditure and reducing debts.
Whether you're looking to buy, upgrade or simply restructure your loan for the times ahead, you don't have to give up on your property goals. Please get in touch and we can discuss your options to make your property dreams a reality. You probably have more options than the 24-hour news cycle leads you to believe.
i http://www.demographia.com/dhi.pdf
https://www.canstar.com.au/home-loans/housing-affordability-in-australia-2022/