02 Dec

Maybe just maybe, the festive season is a little more in 2021

About the author
Jane Slack-Smith has been named one of the Top 10 Property Experts in Australia by Money Magazine, one of the Top 4 Financial Influencers by Qantas and been awarded the Australia's Mortgage Broker of the Year twice.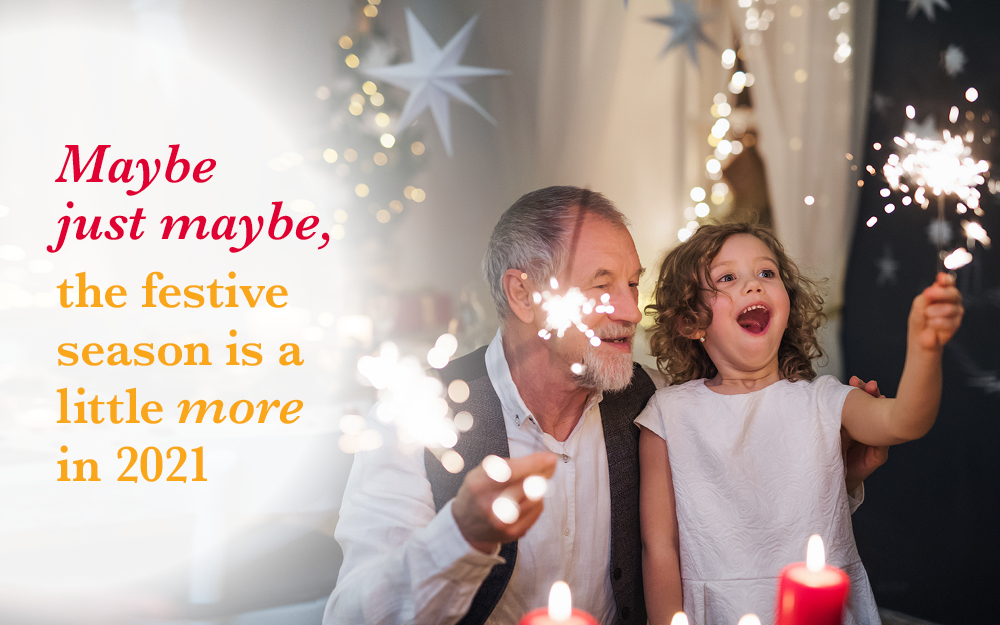 "What if Christmas, doesn't come from a store. What if Christmas…perhaps…means a little bit more!" ― Dr. Seuss
Here in Australia we have a lot to celebrate and be thankful for this year. After a tough couple of years of pandemic-induced uncertainty, we are opening up with travel back on the cards, we can also catch up with friends and family and we have a path back towards normality. As the festive season approaches, we may also need to consider how this celebration too might change.
It hasn't all been doom and gloom. Gratitude has been a real focus to the year, and as a result many people are shifting away from the silly season's materialism and excess to reassess what Christmas means to them.
Our "new normal" festive season can be one that is memorable and joy-filled, whether you celebrate this holiday or just enjoy unwinding at the end of the year.
Expressing gratitude
Being thankful for what we have is important; especially so in a year in which bad news may have overpowered the good.
Rather than merely being a buzzword, gratitude has been shown to reduce depression, anxiety, and stress. Whether it's around the table at Christmas or in the lead up to the holidays, tell your loved ones what you're thankful for, as this can inspire them to also reflect on this. It can also help reframe the year from being one of hardship to also having contained moments of happiness and opportunities.
Creating memories
As many of us have been separated from loved ones due to restrictions, the holidays provide an opportunity to reconnect in person. While for many of those who experienced prolonged lockdowns it's exciting to plan a family road trip or a big indoor gathering, what truly matters is the time you spend with those you care for.
Perhaps even new traditions can be formed as you create memories together. Rather than focussing on the presents around the tree, maybe celebrate being in the presence of those you care about and make the festive season about wonderful, shared experiences.
Supporting others
Christmas time is synonymous with extending goodwill to all – and this year there are more people who are doing it tough as a result of the pandemic and many businesses who are struggling to get back on their feet.
Give a helping hand to those who have fallen on hard times by volunteering some of your time to a worthy cause (such as a free meal service to those in need) or donating money if you're able to. These gestures can also reaffirm your understanding of what you have to be thankful for.
Being thoughtful about supporting businesses that have been doing it tough, can also make a big difference.
Reducing overspending
Retail sales over the festive season are predicted to boom, with overall spending estimated to come in at $58.8 billion, as we open our pockets and spend, spend, spend. This represents an increase of 11.3% on pre-pandemic conditions.i
While it's thrilling to be hitting the shops, it's important to watch what you are spending. Manage your festive shopping spree by setting and then sticking to a budget. Don't leave gift buying to the last minute when you're more likely to miss bargains or to panic buy. Also keep an eye on your credit card use, or buy-now-pay-later schemes so you don't have a debt hangover in the new year to worry about.
As this year wraps up, we would like to express thanks for your support during 2021 and wish each and every one of you a safe and happy holiday season.
i https://www.roymorgan.com/findings/8817-pre-christmas-retail-trade-for-2021-predicted-to-remain-steady-year-on-year-at-$58-billion-202110180536