09 Dec

Prepare for successful buying in 2023

About the author
Jane Slack-Smith has been named one of the Top 10 Property Experts in Australia by Money Magazine, one of the Top 4 Financial Influencers by Qantas and been awarded the Australia's Mortgage Broker of the Year twice.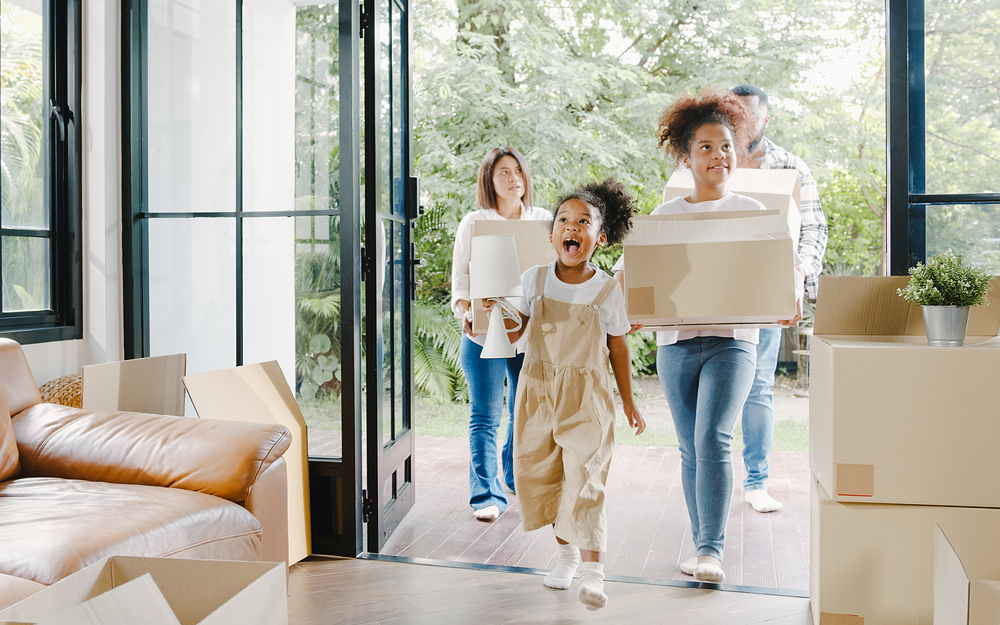 If you're planning to take advantage of lower property prices and buy in 2023, now's the time to get organised. Whether you're looking to buy your first home, move to a different house or invest, you'll still face competition to secure your dream home, so being ready to move quickly is paramount. A big part of this, is getting your pre-approval sorted. Here's what you need to know and do.
Steps to getting your pre-approval organised
Home loan pre-approval is when a lender states in writing how much they are likely to let you borrow. This allows real estate agents and sellers to take your purchase offer seriously. It means the lender has reviewed most of your documentation and is likely to approve your home loan application faster. It also gives you a very realistic maximum price point when researching properties.
Pre-approval time frames usually vary from three to six months. While you may be able to negotiate an extension, in the current volatile market it's actually in your favour to regularly check that your pre-approval maximum loan amount is still valid.
It's important to understand that pre-approval isn't a guarantee. Lenders can still refuse your loan application. Common reasons for this could include the property not meeting their loan requirements – it could be a low valuation or it's in a development that's considered high risk. It could also be because you haven't satisfied other conditions like providing additional documentation if required, or your financial situation has changed due to pregnancy, redundancy or starting a new job (this could mean waiting six months).
Interest rate rises may also affect how much lenders decide you can afford to borrow. First homebuyer grants may change and differ in each state, so you will need to keep an eye on these too.
How is this number calculated?
Your credit score is calculated using the financial and personal information available in your credit report. An algorithm crunches the variables to determine your final score – looking at your overall debt and how you manage it, the number of loan applications you have made, your credit cards and current credit limit as well as accounts you may have opened or closed.
Credit reports are required to also show details of any financial hardship arrangements that have been put in place like loan deferrals and reduced payments. These used to show the account holder as being in arrears with payments and had a negative impact on your credit report but now, as long as you meet the requirements of any financial hardship arrangements you may have in place, it won't be detrimental to your score.
Get your documentation organised
Application requirements may differ between lenders and depending on your particular circumstances, will determine what they require. So, it's important to review your information so we can match you with the best potential lenders and understand what documents you might need.
Most lenders will want to see proof of:
Identification: your passport, driver's licence, birth certificate
Income: recent payslips, PAYG statement
Expenses: a detailed list of your monthly spending from childcare, food delivery, utilities, petrol, streaming services and clothes.
Assets: car, savings and shares, and investment property.
Liabilities: statements for any existing debts including credit cards and car finance or personal loans.
The sooner this is submitted the sooner your pre-approval is organised to start your property search.
How to reach unconditional approval
Once you apply for a loan and have found a property you would like to buy, it will remain 'conditional' while the lender checks additional documentation and waits for the valuation and completed sale contract to be submitted. Your loan only becomes 'unconditional' (guaranteed to go through) when the lender formally approves the loan. While pre-approvals don't register on your credit score, being refused a specific loan does, so it's important that you regularly check in with us about any changes lenders may make before putting in an offer on a property.
Self-employed considerations
If you are self-employed or a company, pre-approval can be more complex. Most lenders ask for at least two years' worth of tax returns, financial and BAS statements. Some may consider you with one year of financial documentation, depending on your financial history and accountant's statement. While most lenders will consider home loans for companies and family trusts, the loan documents can be more complicated. This means you may need more time to organise your paperwork and look at your loan options.
And with your pre-approval ready, you can feel confident when putting in your offer. Let's have a chat about your situation sooner rather than later to get your pre-approval underway and get you into your new home in 2023.