19 Jan

Preparing your home for sale

About the author
Jane Slack-Smith has been named one of the Top 10 Property Experts in Australia by Money Magazine, one of the Top 4 Financial Influencers by Qantas and been awarded the Australia's Mortgage Broker of the Year twice.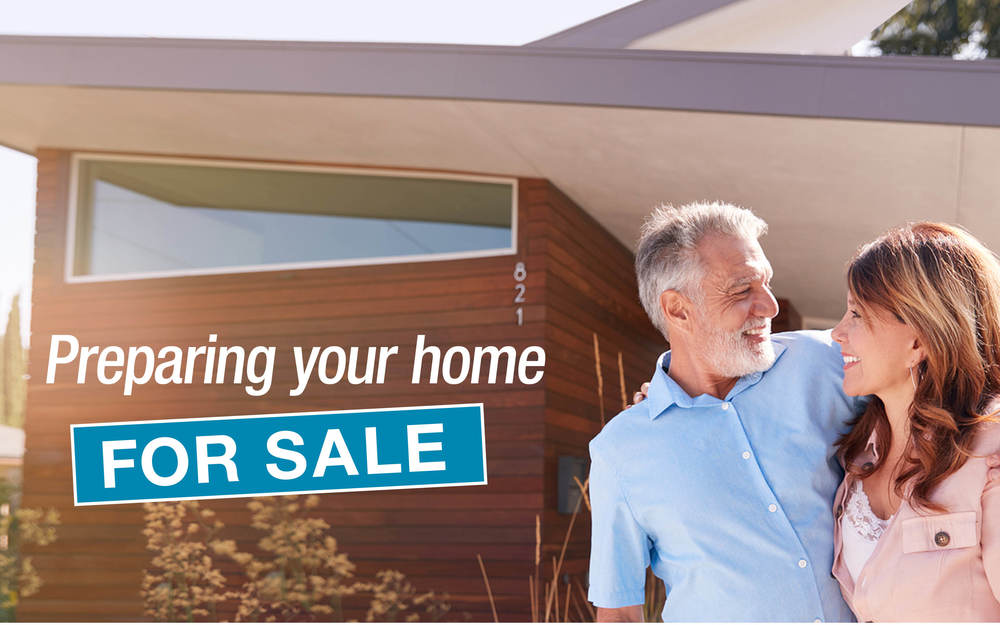 With so many of us determined to reset our lives in 2021, it's not surprising that for many people, selling their home is high on the 'to do' list. If you're one of them, now's the time to start planning what you'll need to do to get the best price, in the right timeframe for your plans.
Here are some things to consider when preparing your property for sale.
What's my timeline for selling and buying?
If you're selling your home, you're probably also looking to buy somewhere else. If you've already found your next dream home or have a deadline such as the birth of a child looming, then speed might be more important than price.
If you decide to sell later in the year or to rent while you look for your next home, you have the time to better prepare your home for sale and also wait for the best offer.
How much home prep do I really need to do?
This is all about investment versus reward. Once you know your timeline, you'll need to work out how much to invest in prepping your property and then how much each spend will raise the final price or speed up the sale.
Do you renovate or save your money and sell it as a doer upper? Make time to look at the competition and speak to a few local real estate agents to get an idea of what is helping to sell properties like yours.
What the minimum I'll have to do?
Decluttering, a fresh coat of paint, fixing anything that's broken and cleaning up the garden are often the minimum you can expect to have to do in order to present your property in the best light.
Start with decluttering, it's amazing how quickly we all accumulate stuff. Clutter can give the impression the property doesn't have enough space so clearing away the non-essentials is a positive move. Even better, you can start decluttering immediately. Spend a few weekends clearing shelves, toy boxes and the garage. Maybe one less armchair and the dog bed in the living area can go. Can you move the cot or exercise bike out of the main bedroom? Don't forget that selling items will help pay for other storage and clearing costs.
It may also be time to say goodbye to your dark feature wall or beloved wallpaper. A light neutral colour scheme brightens rooms and allows buyers to imagine their own special objects in your home.
Cracked window panes, leaking taps or broken handles should be fixed. If you're in a unit and some repairs are strata responsibility, start pushing them to act.
When budgeting, things like storage, tip fees, tradies, removal services and cleaners need to be added to the cost of preparing for sale. It can all quickly add up.
Is it worthwhile renovating?
Once you've budgeted for all the odd jobs that need to be done, you can take a cold hard look at your finances and decide if any renovation is financially possible and most importantly, to your financial advantage.
If buyers looking for properties like yours want Carrera marble on all surfaces, then it might be better to let them pay for it themselves rather than spend money on a budget renovation that may not add value.
Should you turn the box room into another bedroom or a study? Good local real estate agents will know what people in your area are after.
Should I call in a stylist?
A lot of real estate agents will recommend styling but remember it's in their commercial interest. Take an honest look at your furniture and weigh up the cost of storage and hiring the stylist and furnishings against what it will add to the sale price.
What's the best way of arranging finance?
A simultaneous settlement is often the ideal way to move homes. It means you won't have to pay two mortgages at once, take out a bridging loan or rent in between selling and buying.
We can help you assess what strategy is right for your successful 2021 property move. Talk to our team today.