06 Sep

Quarterly property update – September 2022

About the author
Jane Slack-Smith has been named one of the Top 10 Property Experts in Australia by Money Magazine, one of the Top 4 Financial Influencers by Qantas and been awarded the Australia's Mortgage Broker of the Year twice.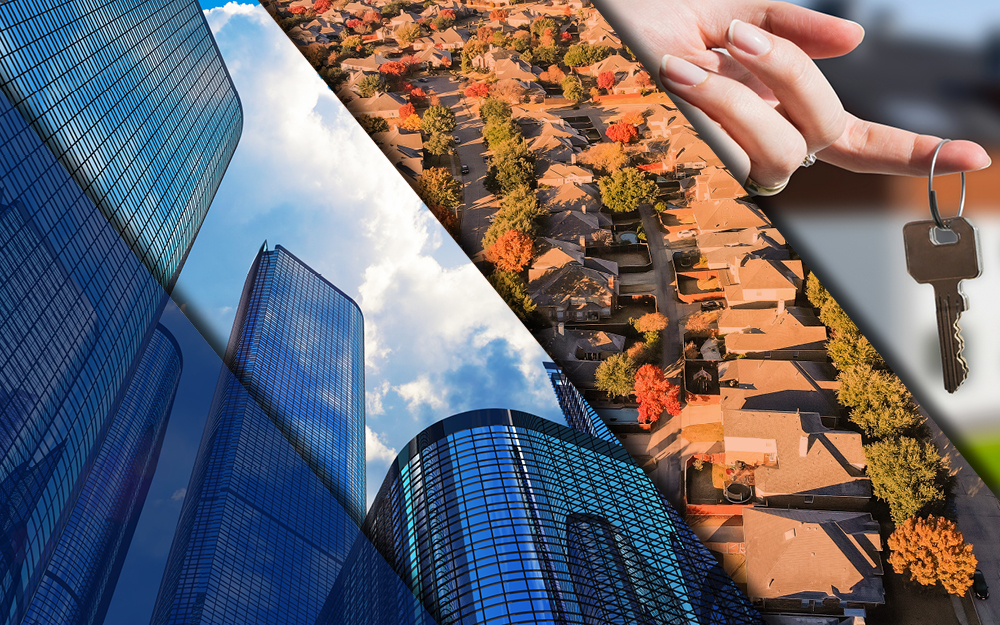 Winter has brought a cool change for home values
After a bumper 21/22 financial year, it's clear Australia's property boom is over (at least on paper) however values are still above pre-covid prices.
Unsurprisingly, experts have pointed the finger at the RBA's four consecutive cash rate increases, bringing the official figure to 1.85 per cent in August.i Property insiders believe there are still more on the horizon and this coupled with increasing inflation has caused buyers to back off and sellers to be spooked.
According to CoreLogic's national Home Value Index, Australian dwelling values fell by -1.6 per cent in August, or -3.8 per cent over the quarter. The shift is the fourth consecutive month the gauge has fallen after values skyrocketed by 28.6 per cent during what is now known as the pandemic growth phase.
Tim Lawless, CoreLogic's research director, said values are likely to slip further as interest rates continue to climb for the rest of 2022.
With winter behind us, all eyes are on the spring selling season when more homes traditionally come onto the market. Mr Lawless said the warmer months will prove to be interesting, especially for keen buyers, if demand remains at low levels.
Broad based declines
Every capital city apart from Darwin is now in a housing downturn, with a similar scenario playing out across the rest-of-state regions, where only regional South Australia recorded an increase in housing values for the month.
Our priciest city, Sydney, was home to the largest price correction over the quarter with a significant -2.3.per cent dip in dwelling values followed by Melbourne with a decrease of -1.2 per cent. In Hobart values fell by -1.7 per cent, with Canberra also down -1.7 per cent. Perth prices softened by -0.2 per cent.
Regions finally take a turn
Although regional price growth outstripped the capitals last year, values outside "The Big Smoke" have finally started to weaken.
After recording significantly stronger appreciation of more than 40% through the upswing, the fall in regional dwelling values is catching up with the capital cities. Regional home values were down -1.5% in August.
City snapshots
Melbourne
The quarterly movement was down -3.8 per cent for all dwellings to a median price of $791,999 and values are down 2.1 per cent for the year to August 31. The highest annual dwelling change was in the suburb of Melbourne City where there was an increase of 13.4 per cent to a median of $535,655. Investors looking at the Victorian capital can expect an average gross rental yield of 3 per cent.
Sydney
The Harbour City saw values fall by -5.9 per cent in the quarter (the greatest dip across all capital cities) to a median of $1.066 million, and annually values are down -2.5 per cent. Bringelly in Sydney's southwest saw the greatest dwelling value growth at 10.2 per cent to $1.068 million. The average gross rental yield for Sydney is 2.9 per cent.
Brisbane
Queensland's capital shifted into decline after almost two years of sustained growth due to record high internal migration and relative affordability. Dwellings in Jimboomba experienced the highest growth for the year to August 31 with a jump of 29.2 per cent to $867,193. The median dwelling value in Brisbane is $762,284 and the average rental yield in the city is 3.8 per cent.
Canberra
The median dwelling price in Canberra is now the second priciest in the country at $909,748 after a quarterly change of -2.6 per cent, but an annual increase of 7.8 per cent. Molongo's dwelling price increased 18.8 per cent annually to $800,729 making it the highest performing suburb in the nation's capital. Currently, rental yields in the city are at 3.9 per cent.
Perth
The West Australian capital is still home to some of the cheapest metropolitan property in the country with a dwelling median of $561,781 (only behind Darwin's $512,531). Values rose 0.4 per cent over the past quarter and the annual growth is sitting at 4.9 per cent. Perth's rental yield is 4.4 per cent and the suburb of Rockingham saw the greatest annual change with a rise of 9.4 per cent to a median of $477,665.
To find out how you might be able to purchase a property in the current market, reach out to us today.
i https://www.corelogic.com.au/news-research/news/2022/home-value-index-shows-housing-downturn-accelerates-as-more-markets-follow-sydney-and-melbourne-into-a-downswing
Note: all figures in the city snapshots are sourced from: CoreLogic's national Home Value Index (September 2022)