06 Apr

Safety starts at home

About the author
Jane Slack-Smith has been named one of the Top 10 Property Experts in Australia by Money Magazine, one of the Top 4 Financial Influencers by Qantas and been awarded the Australia's Mortgage Broker of the Year twice.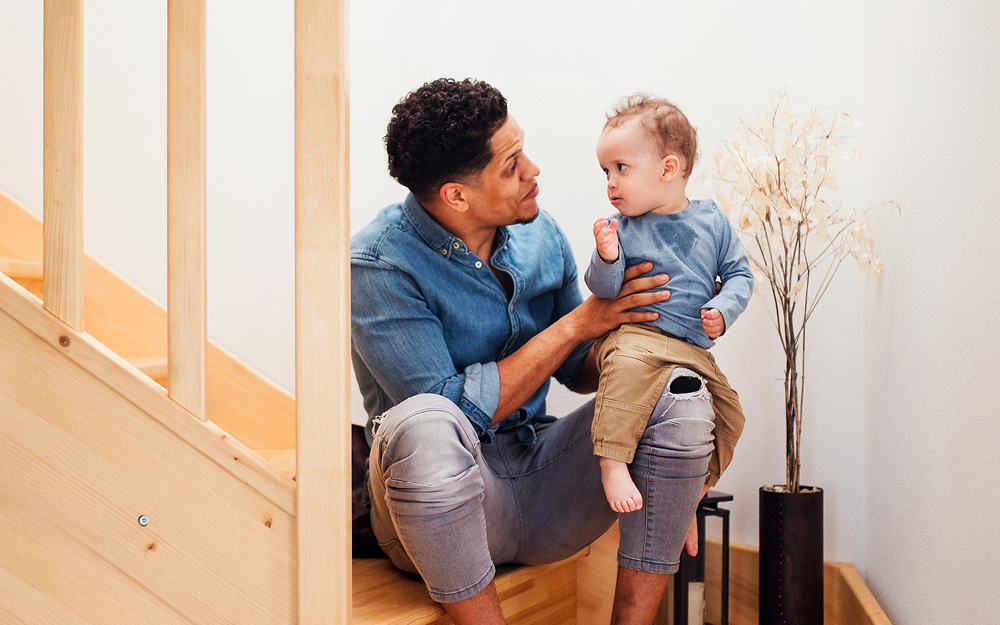 Your home should be your haven – a place where you and those you share it with always feel safe and secure. Unfortunately, the home has proven to be a place where accidents can and do happen, however it is possible to take steps to make your house a safer place to live and minimise the risk of an incident occurring.
When you walk in the door and put your feet up, it may seem a little strange to think of your home as being even remotely dangerous. However, the statistics from hospitalisations and emergency department presentations back up the old adage that most accidents happen in the home. In fact, the home is the highest-ranked location of injury requiring hospital admission and half of those who rock up to emergency do so to receive treatment for an accident that happened while they were at home.i
Danger lurking in the backyard (and living room… and bedroom)
So where are the most dangerous areas of our homes? According to the Monash University Accident Research Centre, the living and sleeping areas are the areas where most incidents occur (51.2%) – although that is where we tend to spend the most time – followed by the outdoor spaces including the garden, garage and yard (27.0%).ii
Removing trip hazards
The most common injury suffered while in the home is falls – and they are not just something that happens to the elderly.iii Slips, trips and spills can happen easily in wet areas or staircases so taking a careful look at your living environment is the first step to making your home a safer place to live. Check out uneven surfaces and ensure all stairwells are well lit and have appropriate handrails. Consider applying non slip solutions to areas that are prone to be slippery.
Where there is smoke…
One relatively easy way to make your home safer is to ensure you have functional fire alarms installed. While there are varying legal requirements depending on the age of a house and which state or territory you reside in, it's a good idea to have them where they will wake sleeping occupants and make sure you check them on a regular basis – at least yearly. Given that one in three accidental fires happen while cooking, it's also good practice to have a fire extinguisher and fire blanket handy in the kitchen.
Electrical fires can be prevented by replacing frayed cords on appliances and avoiding overloading power points. Outdated electrical wiring is another major cause of electrical fires. While it can be hard to tell if you have unsafe wiring, make sure you pay attention to any signs of hidden electrical issues, including an overloaded circuit breaker, flickering lights or intermittent power issues and call in a professional to take a look at your wiring if you are at all concerned.
Renovating safely
Speaking of professionals, while it can be enormously satisfying and cost effective to renovate your home yourself, you also need to know when to call in the experts as the discovery of asbestos or the removal of lead paint can have profound health impacts if not carefully managed.
It's important when you are at work on your place to be mindful of safety issues, from working on ladders, to using tools and caustic chemicals safely.
Making it safe for the little ones
And finally, last but by no means least, is the importance of providing a safe environment for the little members of the household. There are a lot of potential hazards for children in the home and the Child Accident Prevention Foundation of Australia have prepared a handy checklist that addresses all of the things you need to consider to keep the kids safe.
The truth is that most mishaps around the home can be easily prevented and having a little awareness of potential hazards will make your home a safer place for all who reside there.