15 Mar

Tactics for Buying in a Falling Market

About the author
Jane Slack-Smith has been named one of the Top 10 Property Experts in Australia by Money Magazine, one of the Top 4 Financial Influencers by Qantas and been awarded the Australia's Mortgage Broker of the Year twice.
Tactics for Buying in a Falling Market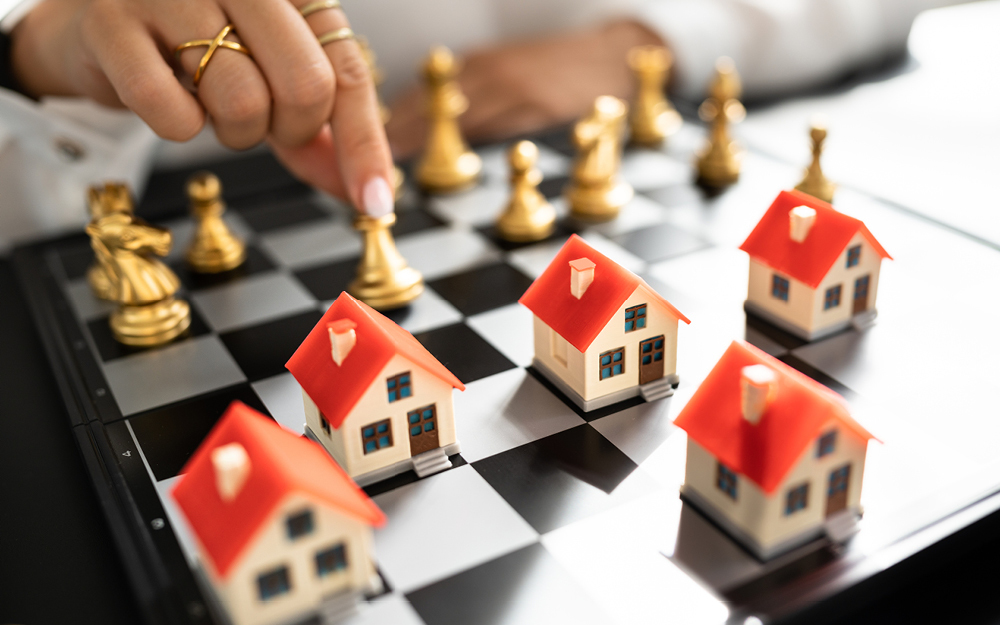 With higher interest rates causing price falls across most of the country, buying in a falling market can appear tempting. As always, whether it's a good time to buy will depend on your circumstances and what type of property you're after. Here are some tips to help you avoid the pitfalls and capitalise on opportunities presented in the current market.
Knowing when to buy is difficult
While the property market is never uniform, in today's climate, sellers may have to consider lowering their price expectations. This can give buyers more negotiating power and, if you have your finance in place, then you may be able to take advantage of the falling market. Knowing exactly when the market has bottomed out is difficult and shouldn't be your main concern. It is unpredictable and you need to look long-term to ensure you don't miss out on the right property.
Get ready to buy
Believe it or not, people are still missing out on their dream property because they haven't organised their finance ahead of time. Whatever the market, if you have your pre-approval in place, you know the maximum amount you can borrow and how much your repayments will be.
You'll also have to decide whether to fix your loan at the current rate or choose a variable rate that might benefit from falls sooner rather than later. Some people may opt for a combination of the two. Again, working out what's best for you is something that should happen before you start looking to buy a property. We're happy to help you do this and keep you up to date as rates and loans change. 
Navigating shifting goal posts
Local real estate agents can guide you on what's happening in the areas you are interested in purchasing in, and whether there may be room to negotiate on the price.
Keep track of sales in your area, go to house inspections and auctions so you know what to expect. Some properties may sell for more than anticipated and some for less. Others may be passed in at auction and then sold later. If real estate agents know you have your finance in place, they will take you seriously when you approach them about a property pre- or post-auction. They may also be happy to put you on their off-market sales list.
Off-market campaigns could potentially save sellers money because there is no public website campaign or auction, which could also save the buyer. The estate agent can send you the details of the property directly, allowing you to negotiate faster.
Impact of rising interest rates
While property prices may be decreasing in different areas across the country, this could be offset by the recent interest rate rises. As the cash rate increases, first home buyers are watching their borrowing capacity decrease with every interest rate hike.
This could impact where they choose to buy and they may decide to either expand their search in terms of where they are willing to move, or to 'rentvest' instead. This is when you buy an investment property in an area you can afford and continue renting yourself in an area you prefer to live.
Adjusting expectations
Generally, falls have been stronger for houses rather than apartmentsi. For upgraders, this could be good news, but for downsizers, it may mean adjusting what you can buy. You may need to look at a property that needs work instead of a renovated property or expand your search to neighbouring suburbs which may be a little cheaper. But again, suburbs vary, so always check with local experts about what's happening.
With all these options and a market that is favouring buyers across many regions and types of housing, 2023 could be a good year to buy property.
We can help you arrange your finances and apply for your loan pre-approval. With this in order, we can help you make the most of the opportunities presented in a falling market and buy your home in 2023!
i https://www.news.com.au/finance/real-estate/hidden-detail-as-house-prices-continue-to-fall-across-australia/news-story/b4202137072298782031210223083a2a