08 Sep

Time to spring clean your home loan

About the author
Jane Slack-Smith has been named one of the Top 10 Property Experts in Australia by Money Magazine, one of the Top 4 Financial Influencers by Qantas and been awarded the Australia's Mortgage Broker of the Year twice.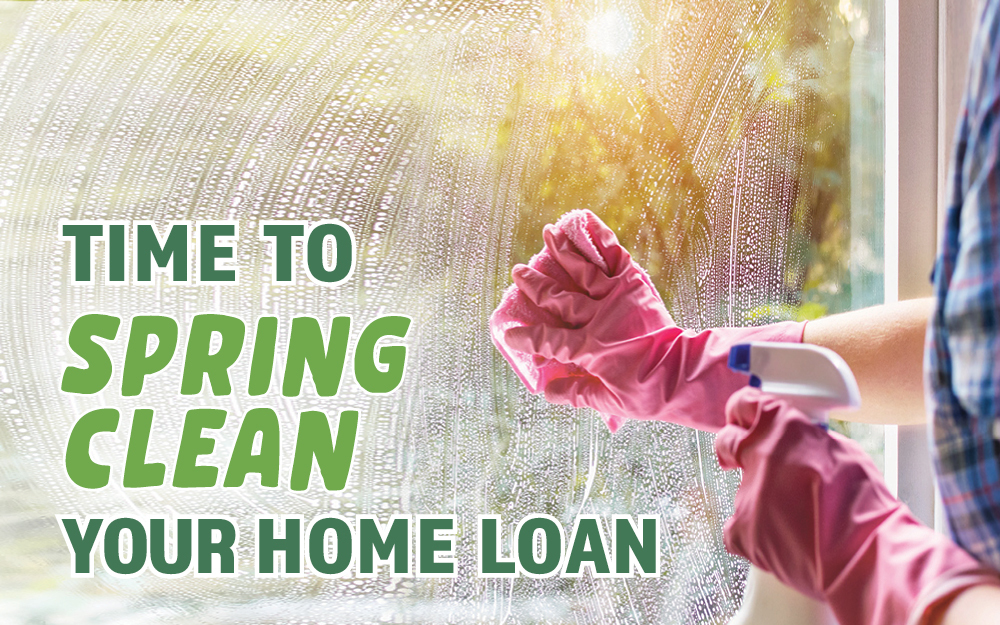 Just like the property it allowed you to buy, your mortgage benefits from regular maintenance. Spring is the perfect time to look at your current mortgage and make any adjustments that are needed.
Here are four tips to assist you in reviewing your current mortgage, to set you up for the year ahead.
Is your interest rate as good as it could be?
Australia's mortgage rates have remained at historic lows for a long time now. No one knows what will happen in the future but it's a good idea to know what your current interest rate is and whether you can find a better deal elsewhere. At the moment, it's still possible to find rates under 2 per cent fixed for one year. However, there has been a very slight rise this year.i
Working out whether to go for the lowest rate for a shorter term or lock in a slightly higher one for longer is only part of your decision. You also have to consider whether fixed, variable or a mix of the two is better for your circumstances. You will also need to factor in the costs associated with leaving your current loan and entering a new one too.
When you're reviewing your loan, it's important to be aware of how rates vary across different loan structures. Offset and drawdown loans normally don't have the lowest rates, for example, but if you can pay extra against your loan, they may be financially worthwhile.
We can help you sort through not only your loan options but also the rates available and discuss what is best suited to your financial situation. It may mean approaching your current lender to ask for a more competitive rate.
Does the type and length of your loan still suit you?
Deciding how long you want to fix a rate will depend on your own risk tolerance as well as thinking about what may happen in the future. Some people prefer to know exactly what their mortgage payments will be for a set time. Others are more comfortable with the risk of a variable rate that might go up or down at any time. And of course, as COVID-19 has shown us, our risk appetite can change in relation to what's happening in our lives.
If your circumstances have changed or you would like to discuss whether your current loan set up still suits your lifestyle and future goals, please don't hesitate to give us a call.
Could you consolidate debts into your mortgage?
If you're paying off debts with higher interest rates than your mortgage, it may be possible to use your mortgage to pay them off. This will increase the size of your mortgage but the interest you pay will be lower than the current rate for your debt.
Paying off debt may be more straightforward if you already have a drawdown or offset mortgage with funds available, or you're switching mortgages anyway. Other common ways to add debts to mortgages include negotiating an increase in your mortgage to include the debt.
How much equity do you now have and are you making the most of it?
Check how much equity you now have in your property by getting a valuation from your lender or a real estate agent. You also need to check your mortgage statement, so you know how much is paid off.
Once you know how much equity you have, you can think about whether there are other things you would like to do with that money. Many people use equity in one property to help fund another. It might pay for a renovation that could increase your equity even more.
As you can see, opening up your mortgage for a good spring clean can raise some exciting possibilities. The easiest way to act on these is to contact us for a review and action plan.