Ways Parents Can Help You Buy Your First Home

About the author
Jane Slack-Smith has been named one of the Top 10 Property Experts in Australia by Money Magazine, one of the Top 4 Financial Influencers by Qantas and been awarded the Australia's Mortgage Broker of the Year twice.
The Journey to a Satisfying Career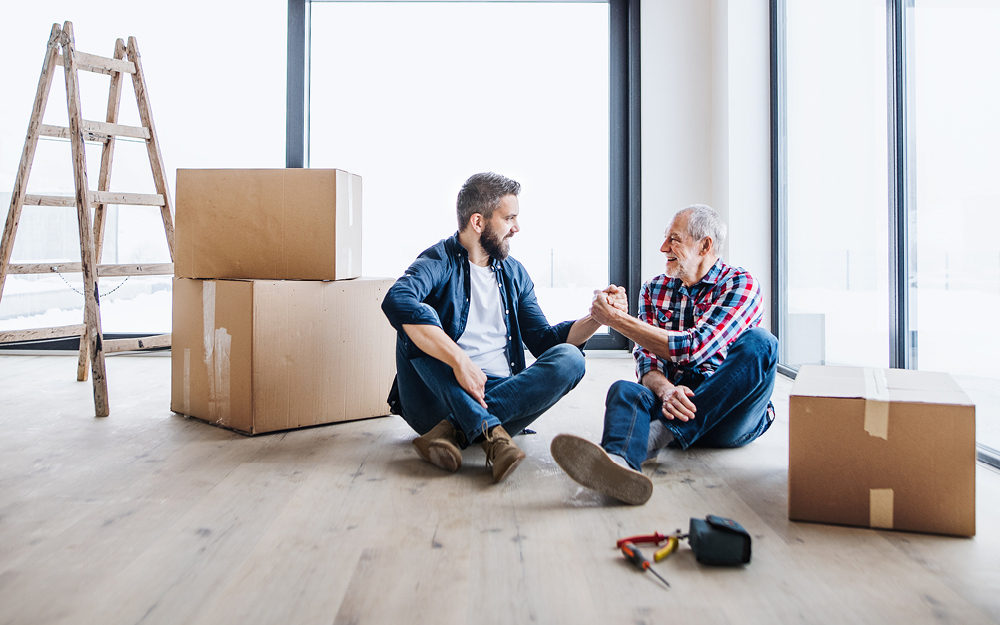 In today's challenging financial climate, saving enough money for a house deposit can seem out of reach for many. While there are various Government grants available, not everyone is eligible, and some are turning towards their parents for help. 
Let's look at some of the ways parents could assist.
Financial help using equity
The most common way parents can help is with a Family Guarantee Loan (not to be confused with the Family Home Guarantee government initiative). This is when they offer their own property as security on the home loan. This can fast-track buying if you don't have enough deposit. A larger deposit could avoid lenders mortgage insurance and could also open up more competitive lender rates. The bottom line is that banks will still want proof that you can afford the loan repayments and know how to manage money.
Fortunately, your guarantor loan doesn't have to be forever. Once you've repaid a certain amount of the mortgage, it can be removed. The risk is that if you fall behind in repayments, the bank could force your parents to sell their home to repay the loan.
Financial help using cash
 If your parents have the cash, giving a lump sum may look like an easy option. However, some lenders ask for a statuary declaration that the money is a non-repayable gift and want it to stay untouched in your bank account for three to six months before it is included as savings. This can slow down your loan approval process.
Another option is a loan.  Loan conditions need to be in writing, including the interest rate – even if it's zero, and the agreed amount to be paid back monthly.
Buying a property with your parents is another option. Your parent's percentage is an investment, while you could be an owner occupier or another investor while renting elsewhere or living at home.
The value of non-direct financial support
Even if your parents can't offer direct financial help, they can still offer practical assistance. A common way is to move in with your parents instead of renting. While this allows you to save for a deposit faster, it does mean higher grocery and utility bills for your parents, so you may have to pay your share. This can also help you understand the costs of running your own home if you've never had to pay for groceries or pay bills before.
Saving for a deposit is a great way to understand the importance of living within your means. If you begin this habit early on, not only will it help with a deposit, but it will present as lower loan risk to lenders. Another useful tip is to access your credit scorei so you can fix any problems before applying for a loan.
You can save yourself a lot of stress and heartache by ensuring you have realistic expectations on the location, type and size of property you can expect to afford. It may be very different to where you currently live, especially if you are renting. 'Rentvesting' is an alternate option and can be an affordable first step. This is when you buy an investment property in a cheaper area while continuing to rent in another location. Consider how you're going to afford to furnish the home, as well as budgeting for regular bills, and ongoing maintenance is also important. Most lender websites have calculators to help with this.
Communication is crucial
If you're fortunate enough to receive financial assistance from your parents, it's important to keep the lines of communication open to ensure all parties have a clear understanding of the terms and conditions as well as individual responsibilities.
We're happy to work out the options open to both you and your parents, including any government schemes to help first home buyers and ensuring everyone's paperwork is in order. Our wide range of lenders makes it easier to find the right loan structure, so please call us for a chat.