Weighing Up Buying Off-Plan

About the author
Jane Slack-Smith has been named one of the Top 10 Property Experts in Australia by Money Magazine, one of the Top 4 Financial Influencers by Qantas and been awarded the Australia's Mortgage Broker of the Year twice.
Weighing Up Buying Off-Plan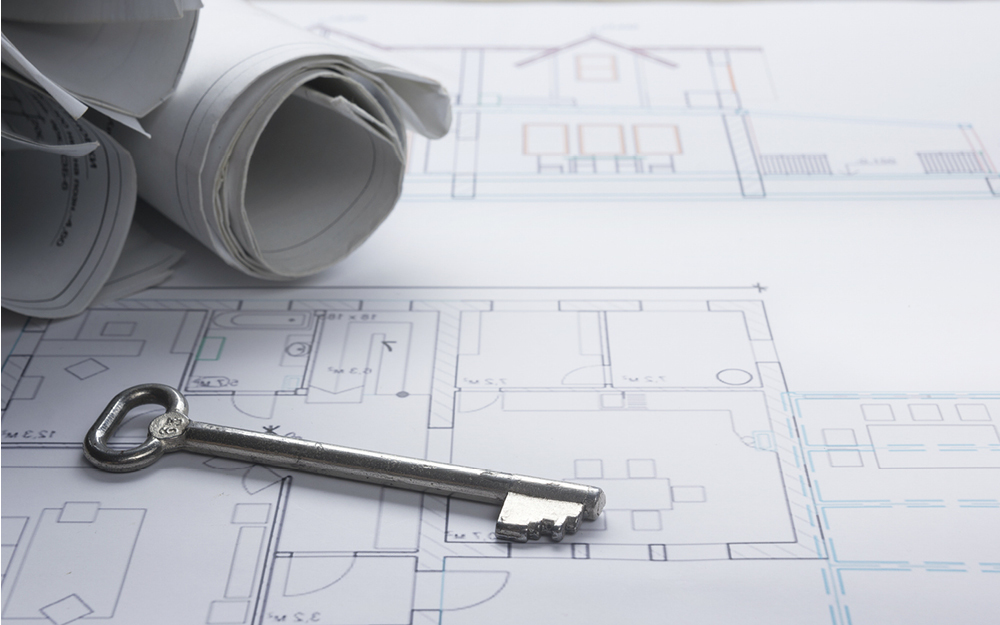 There is a lot of interest in buying off-plan, not least because of the incentives offered through government schemes and the longer timeframe to settlement. However, stories about the risks that come with buying sight unseen may have you feeling cautious.
Let's run through some of the pros and cons to help you decide if buying off-plan is right for you, whether you're a first home buyer, home mover or investor.
What is buying off-plan?
Buying off-plan is when you contractually agree to buy an apartment or house from a developer before it has been completed, or even begun. You pay an upfront deposit, with the rest paid in agreed instalments as work stages are met or at completion. This delay can give you more time to save and reduce your final mortgage loan amount.
Every state government has off-plan buyer protections in place, including a legal cooling off period after you pay your deposit. However, it's important to understand that once you pay your deposit, you are committed to paying the full amount on completion. It's not a case of only losing your deposit if you pull out.
Weigh up the financial pros and cons
Government incentives
The deciding factor for many people is financial. Most states offer financial incentives such as reduced stamp duty, especially for first home buyers. These incentives can change annually, and some have limited annual numbers so always check what's available within your timeframe.
Locking in your purchase price
Purchasing a property off the plan can give you time to save between signing the contract and paying your deposit and settlement. This can be put towards reducing your loan, stamp duty or other costs.
It can be a common assumption that buying off-plan is cheaper than buying an established property. This may be true if you're buying in a rising market, then it may be cheaper to buy earlier rather than wait for a completed property 18 months down the track. However, in a falling market, the opposite may be true.
Personalise your new home
Some developers let you choose fixtures and finishes like tiles and floor coverings. If you're buying a house, you may be able to increase the ceiling height or adjust the floor plan too. But remember, any changes from the standard package will add to your final price.
An energy efficient home
Another big plus is that your new home may be more energy-efficient and in better condition than older properties with a builder's guarantee. You probably won't spend as much on repairs and utility bills in the years ahead and have protection for any faults you may find down the track.
Unexpected costs
Especially with house builds, there will be items such as security systems and landscaping not covered by the developer. You may also have unexpected construction expenses like dealing with water seepage. You may need to pay for these extras before completion, so double check what's included in your contract, what is and isn't a fixed cost, and the payment deadlines for other suppliers.
Construction delays
While your contract may have a written completion date, delays can occur. Depending on your circumstances this can cause not only an inconvenience and uncertainty but can increase your costs if you are currently renting.
Research and budgeting are everything
It's important to do your research before signing any off-the-plan contract. Make sure you get a written completion date and schedule of works from the developer and understand exactly what is and isn't included in the price. Also check that the developer cannot end the contract without your consent.
You'll want to know the developer and or builder has a history of quality construction and is financially solvent, particularly in light of the current environment. Also check the plans for the suburb's infrastructure and if it's in danger of being overdeveloped.
As with all major purchases, deciding if buying off-plan is right for you comes down to doing the research, sticking to your budget, and going in with your eyes open. That way, you could be on your way to building your energy-efficient dream home.
Give us a call if you'd like to discuss financing your new purchase.